The Beginner's Guide to Creating a Blog in 2020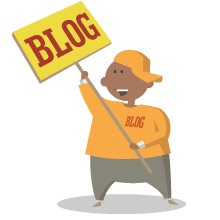 How to Start a Blog in 8 Easy Steps
Step #2: Choose a blogging platform
Step #3: Pick a domain name
Step #4: Get a web hosting account
Step #5: Starting a blog on WordPress
Step #6: Select a WordPress theme to design your blog
Step #7: Write content and promote your blog
Step #8: Make money blogging
Before you go into action steps for how to create a blog, let me cover some valuable facts. This section provides details on why you should start a blog and blogging 101 information.
To skip the basic introduction, use the link below:

Jump to "Step #2: Choose a blogging platform" section

What is a blog?
Some people still don't know what is a blog? A blog (in the early stages called "weblog") is known as many things—a digital magazine, diary, newscast, collector's meeting place, a showcase for your art, information sharing, teaching hub, a place to learn and…well, almost anything you want it to be. A typical blog combines text, images, videos, and links to relevant pages and media on the Web. Blog readers can leave comments and communicate with the author. In fact, dialogue and interaction are a popular part of a blog's success.
Why are you starting a blog?
Do you want to communicate something, like a message or an idea? Do you want to build a community around your love for a cause? Do you want to keep your followers and fans updated on what's the latest with your brand? Do you want to explain how your product or service works and why people should buy it?
A blog can help you inform, educate, promote and even sell, but only if you are clear about your intention from the start.
Hence, take some time to figure out your message and the purpose of your blog. In the meanwhile, here are several reasons why many people make a blog and enjoy blogging:
To enhance writing and thinking skills
To establish expertise
To increase self-confidence
To network with others in the industry
To make money blogging
There are many ways to make money by starting your own blog; you can sell products and merchandise online or place ads and receive compensation from brands by promoting their products and services – considering that 61% of online customers make purchases based on recommendations from a blog, this could turn into a highly profitable endeavor for you.
A quick primer – Blogging for beginners
All in all, there are four important steps to making a blog quickly. I'll go into details on how to start a blog on WordPress later, but for now, you can review these steps. If you are familiar with these things, you can create a blog in 15-20 minutes or even less:
Carefully select the best blog platform
Find a perfect web host and get a domain name
Design your blog
Find as many useful resources as you can
Blogging platform
The first thing you should do is find the best blog site. There are many of these, with all kinds of different features, but I use and recommend self-hosted WordPress.org. It's one of the biggest and easiest blogging sites and it allows you to design your blog with ease. Simplicity is key here.
Web host and a domain name
Free blogs have tons of limitations and downsides, but self-hosting a blog on your domain allows you to fully own your blog. That's why you should seriously consider hosting a blog on your own domain. I tested Bluehost, a web hosting company that provides you with a free domain name, and I recommend them to all new bloggers.
Design
If you decide to go with WordPress, you'll get a chance to enjoy multiple free WordPress blogging themes. Go with the one that's easy to customize and looks professional to some degree.
Useful resources
The more you know about social media and online experiences, the more prepared you will be to step into the blogosphere. Remember, the big fish always eats the small one, so keep learning and improving if you want to stay ahead of the curve.